With some parts of the country experiencing severe drought conditions, we have to be thankful in Acadiana.  Most of us are actually running a surplus of rainfall for the year.  These numbers are for Lafayette.  By contrast, check out this corn field in Paris, MO, northwest of St. Louis.
Here are the rain stats for nearby Hannibal, MO:
Hannibal (HNNM7)
January 1 – July 11 Rainfall                          May 1 – July 11 Rainfall
9.56″                                                                  2.04″
(-11.88″)                                                            (-8.40″)
To bring parts of the Midwest back to "normal", between 12-15″ of rain is needed immediately.  Even more is needed over parts of Arkansas.  Check out this map: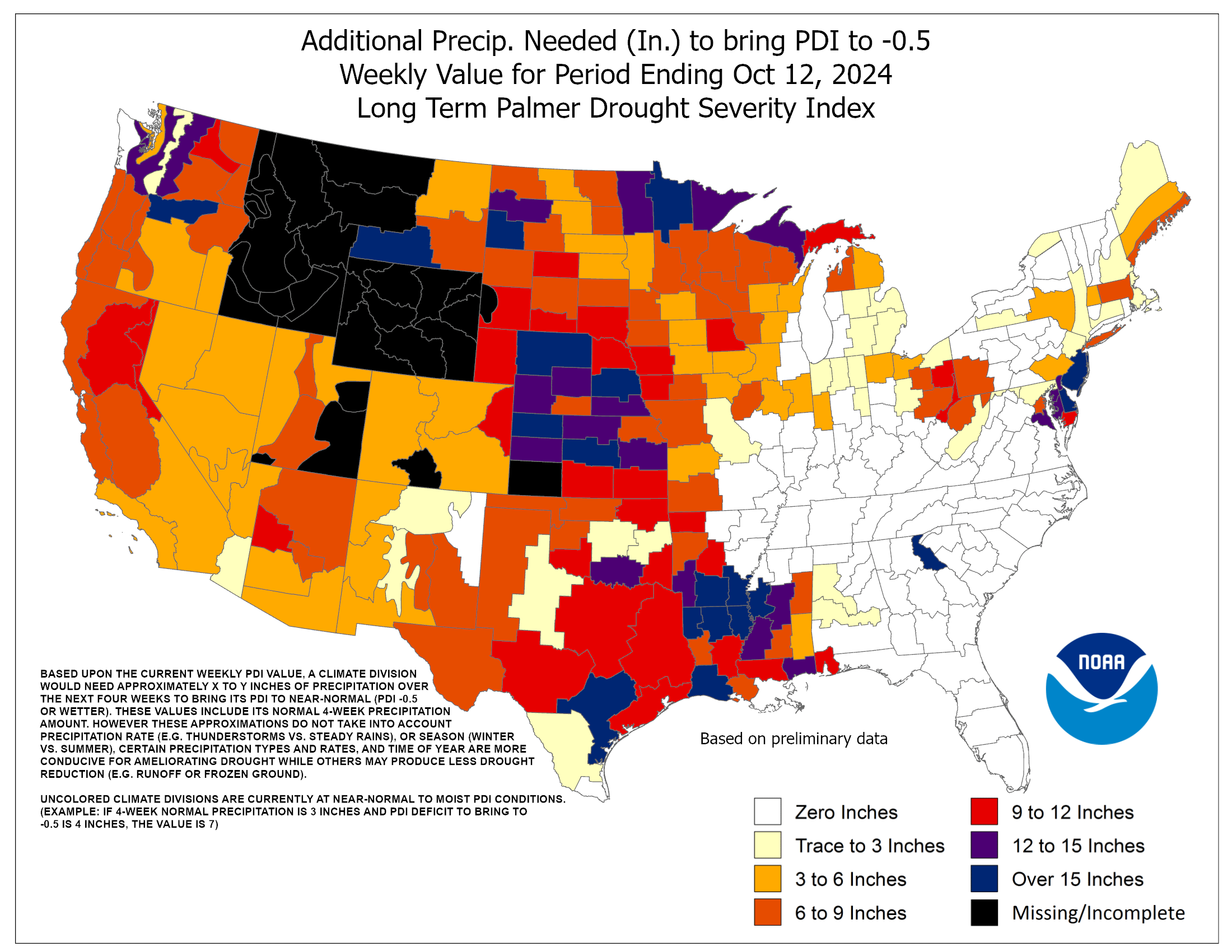 We were experiencing such deficits a year ago, but the pattern has certainly been wetter, overall, this year.  Here's hoping for improvements nation-wide over the coming weeks, to help salvage the crops in any way possible.  This looks possible for parts of the Midwest and East, but the Plains will likely remain very hot and quite dry.